Concierge - Front Desk Attendant
Blackwell Services, Inc.
Chicago, IL
Description
Blackwell Professional Support Services, Inc. seeks an energetic, highly-motivated individual who enjoys working in a professional, fast-paced environment. This is an exciting opportunity to work in a beautiful, high-end condominium residential property and be the first person the residents interact with. You will learn their names, members of their family, pets, and much more as they pass through the lobby to their home. The Concierge-Front Desk Attendant promotes safety and security by remaining visible and presenting a neat and professional appearance in a properly worn uniform and associated equipment. We aspire to redefine concierge services in the eyes of our industry and partners.
ROLE AND RESPONSIBILITIES
As a Concierge-Front Desk Attendant with Blackwell Professional Support Services, Inc., you will oversee a high-end, residential property, assist the needs of residents and/or tenants, and visitors with high-touch customer service, collaborate with third party vendors, and meet the demands of the property. This position reports directly to the Concierge-Front Desk Supervisor. Additional duties are outlined below:
• Provide excellent customer service to clients, vendors, and visitors
• Answering phones and directing calls
• Assist with package deliveries
• Maintain excellent communication and reporting
• Maintain knowledge of local businesses to best assist residents and visitors
• Ensure privacy and confidentiality of residents in accordance to policy
• Additional property specific duties may be required
QUALIFICATIONS & EDUCATION REQUIREMENTS
The list below is not to be construed as exclusive or all inclusive. Other duties may be required and assigned. Reasonable accommodations may be made to enable individuals with disabilities to perform the essential functions.
• 21+ years of age required
• High school diploma or equivalent (GED)
• Must have 1 year of customer experience
• Strong written and oral communication skills
• Ability to lift 35 lbs.
• Ability to thrive in a fast-paced environment
• Be punctual and dependable
• Computer literate with a focus on reporting
• Possess a positive, team-focused attitude
• Experience with Microsoft Office products preferred
• Shift flexibility is desired
BENEFITS
• $15-$20 per hour
• Medical, dental, and vision benefits
• Paid Time Off (PTO)
• Employee Referral Program
• Performance Raises
• Continuing education and cross-training
• Available overtime hours
• Major holidays paid at 1.5x hourly rate
• Promote from within
ADDITIONAL NOTES
This employer is an Equal Opportunity Employer. In compliance with the Americans with Disabilities Act, the employer will provide reasonable accommodations to qualify individuals with disabilities and encourages prospective employees and incumbents to discuss potential accommodations with the employer.
About the Company
BLACKWELL SERVICES, INC.
Headquartered in St. Louis MO, proudly serving our cities and districts nationwide with distinction.
RECRUITING AND RETAINING
ONLY THE BEST IN THE BUSINESS.
Our Mission
To redefine concierge and security services in the eyes of our industry and partners.
Ensuring Property Manager Success
Blackwell must be a profit center for your business rather than merely a cost. Working with various properties throughout the region in a competitive real estate market, we have shown the ability to increase resident occupancy, tenant retention, and guest satisfaction.
Helping property managers achieve success by ensuring special guests receive a special acknowledgment, interacting with brokers showing space, direct connection through email or earpiece, and being the buffer between maintenance, vendors and unexpected visitors, Blackwell is by your side.
Our Services
Added Value Through Integrity
Concierge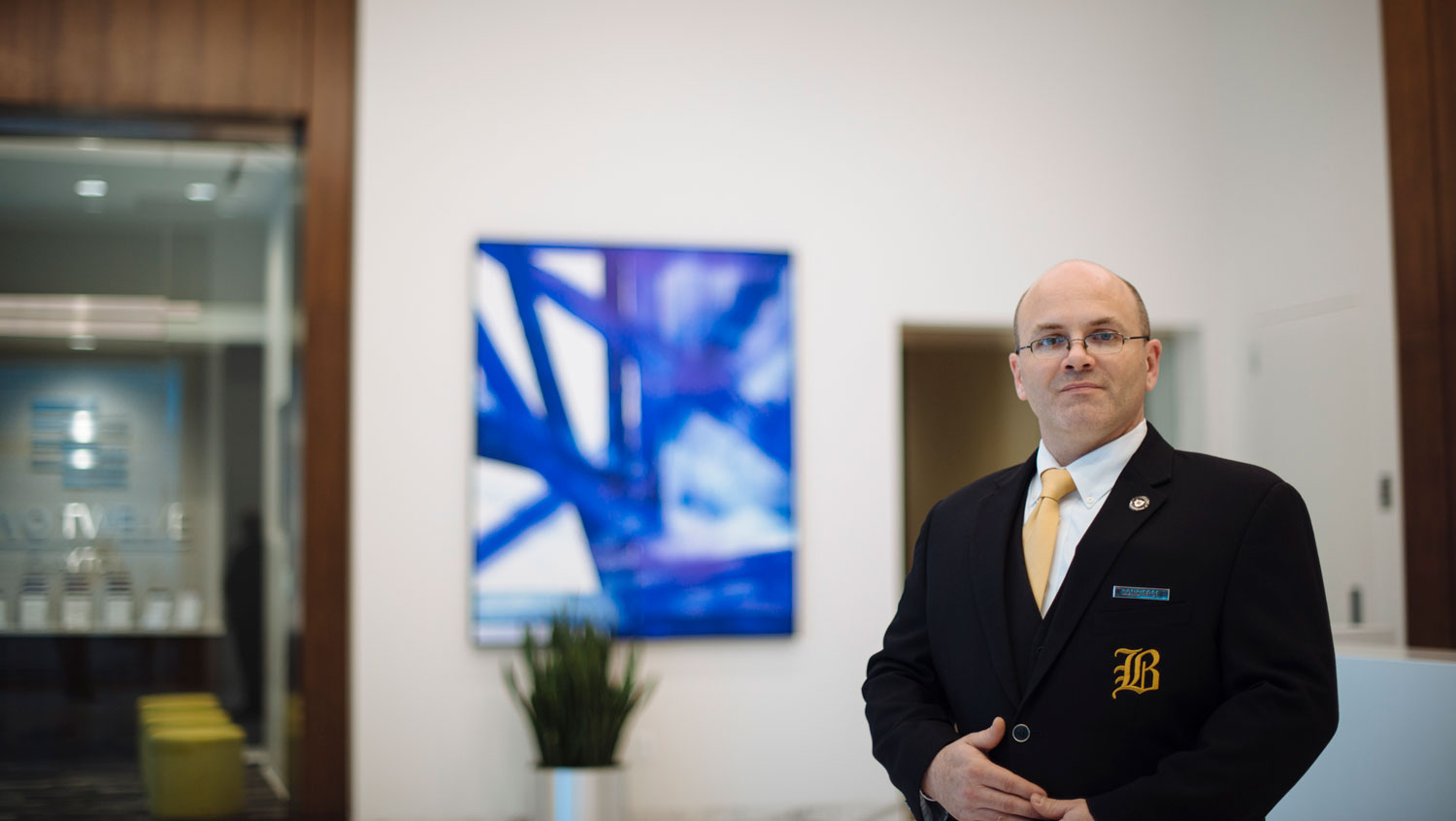 Blackwell Concierge makes it easier for residents and tenants to be more productive and comfortable. They are always upbeat, consistently professional, and very much aware of all activities.
Lobby Services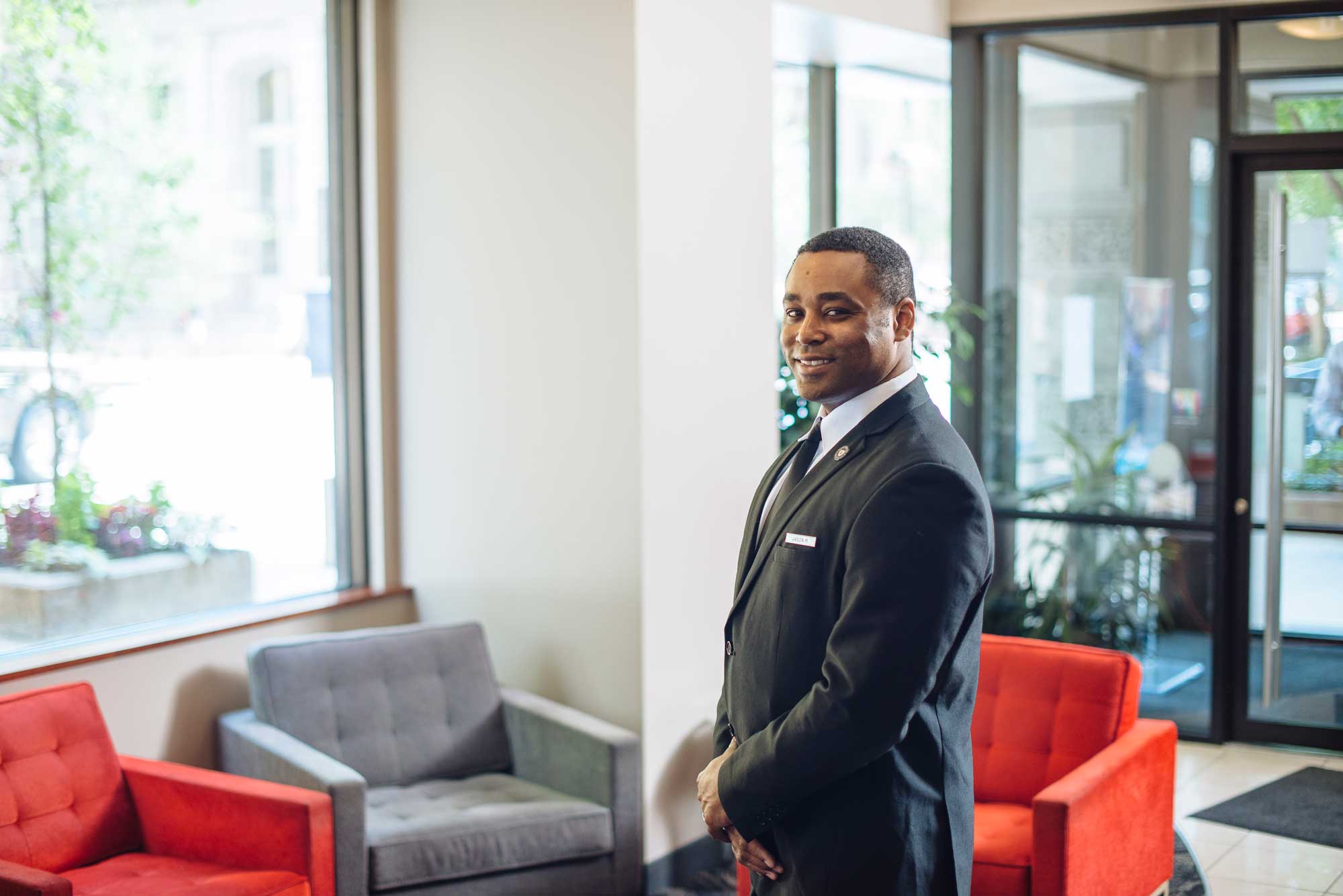 You immediately know you're entering a place of distinction. You get a sense of feeling... special. Over time, those who interact and experience our service will be glad that this is their building or they will find themselves wishing it was.
Corporate Security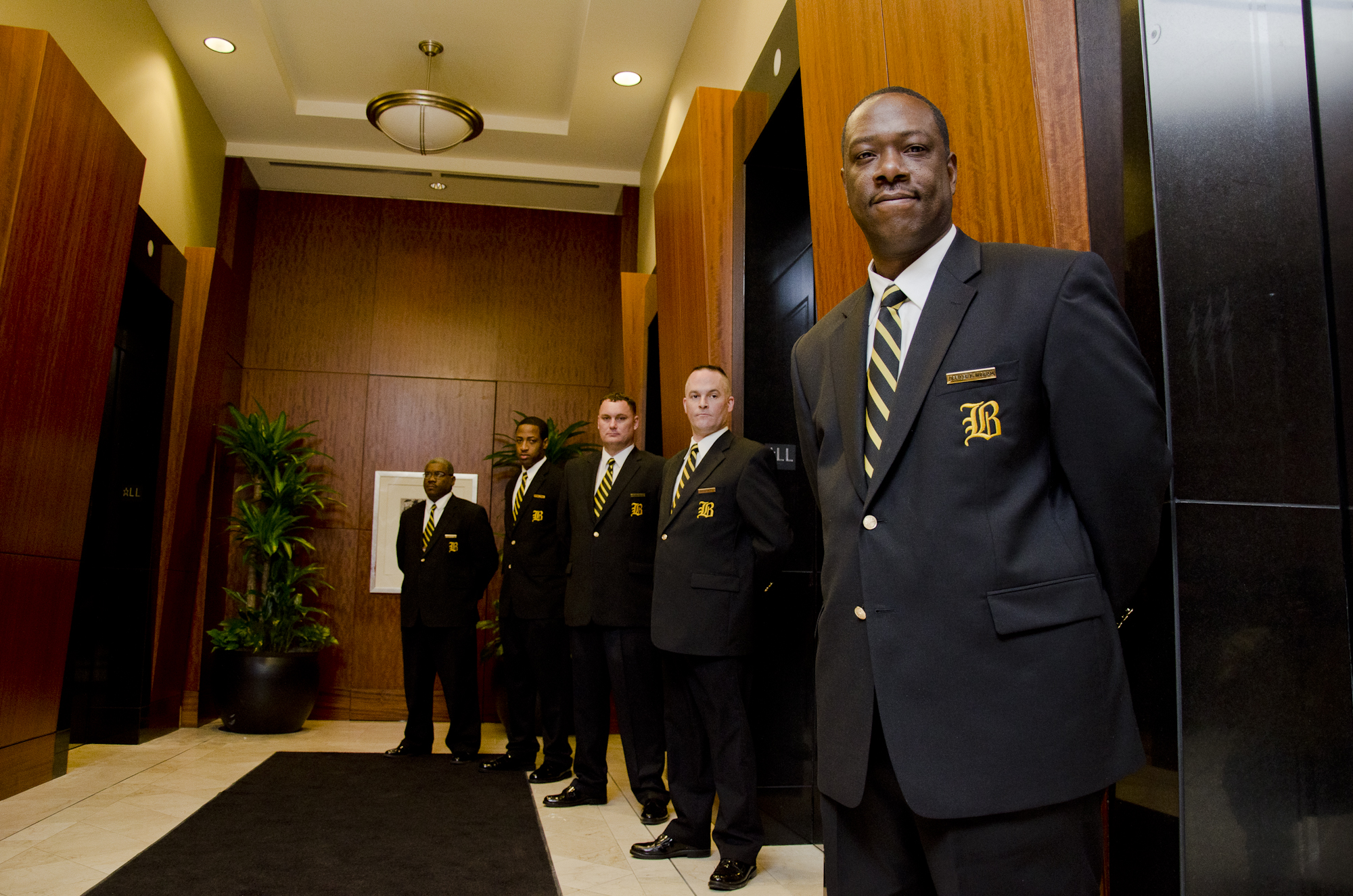 We believe in a collaborative, customer intimate approach to addressing the security concerns of each individual business, regardless of category.
COMPANY DETAILS
INDUSTRY
Security and Surveillance
EMPLOYEE BENEFITS
Concierge Services
, Employee Referral Program
, Flexible Schedules
, Medical, Dental and Vision
, Military Leave
, Paid Holidays
, Parking
, Performance bonus
, Professional Development
, Vacation/paid time off
WEBSITE
https://blackwellinc.com/