Dietitian Inpatient
UPMC of Central Pa.
Carlisle, PA
Description
Job Title: Dietitian Inpatient
Shift: Full Time days
Summary of Department/Service Line: Nutrition Therapy
Description
Purpose:
To provide nutrition-related expertise in the interdisciplinary team management of all hospitalized patients.

Responsibilities:
Provide quality patient care to diverse patient populations using Medical Nutrition Therapy to include assessment, goals and plan of care.
Accountable as nutrition liaison/expert to assigned units and/or committees responding to needs and initiatives for nutrition care process improvement.
Demonstrate effective communication methods as a collaborative member of the interdisciplinary care team.
As required, knowledgeable about outpatient billing guidelines and performs necessary documentation to ensure compliance of client charges with regulatory requirements.
Formulate a Nutrition Diagnosis and identify Malnutrition through application of Nutrition Focused Physical Assessment and the nationally established criteria for identification of malnutrition.
Provide appropriate nutritional education and counseling based upon patient/family learning needs and abilities.
As required, demonstrate professional writing skills adaptable to all health literacy levels in preparing materials, presentations and other communications.
Provide timely interventions as determined by Nutrition Risk level and the Plan of Care.
Participate in department based Quality Process Improvement activities with an ability to actively endorse evidence based practice.
Appropriate execution of order writing as governed by the Dietitian Delegation Order system protocol.
Qualifications
Masters or B.S. in Nutrition and Dietetics degree.
1-2 years healthcare experience preferred.
Analytical skills to accurately assess, plan, and evaluate outcomes. Interpersonal skills to effectively interact with a diverse population and collaborate in a team environment.
Strong nutrition education/counseling and mentoring skills.
Critical thinking skills for sound decision making.
Licensure, Certifications, and Clearances:
Registered Dietitian with Commission on Dietetic Registration or registration exam eligible with employment contingent upon passing the RD examination within 3 months of date of hire. Maintenance of registration as demonstrated by 75 CEU credits every 5 years. Licensed Dietitian Nutritionist (LDN) with the Commonwealth of Pennsylvania within 6 months of hire and maintenance of PA-LDN as demonstrated by 30 CEU credits every 2 years.

Clearances must be dated within 90 days
Licensed Dietitian Nutritionist (LDN)
Registered Dietitian (RD)
Act 33 with renewal
Act 34 with renewal
Act 73 FBI Clearance with renewal
UPMC is an Equal Opportunity Employer/Disability/Veteran
About UPMC Pinnacle
UPMC Pinnacle is a nationally recognized leader in providing high-quality, patient-centered health care services in central Pennsylvania and surrounding rural communities. The not-for-profit system cares for more than 1.2 million area residents yearly, providing life-saving emergency care, essential primary care, and leading-edge diagnostic services. The UPMC Pinnacle health system includes seven acute care hospitals with 1,161 licensed beds, over 160 outpatient clinics and ancillary facilities, more than 2,900 physicians and allied health professionals, and approximately 11,000 employees. It is a health care hub serving Dauphin, Cumberland, Perry, York, Lancaster, Lebanon, Juniata, Franklin, Adams, and parts of Snyder counties.
About Our Community
Southcentral Pennsylvania offers endless possibilities: city excitement, rural respite, and suburban family life and community can all be found here. Enjoy excellent work-life balance with easy commutes to work. In addition to fabulous dining, we offer an abundance of sports, arts, cultural events, and entertainment. We are close to historically significant areas such as Gettysburg and world-famous HersheyPark and Hershey's Chocolate World.
The area offers top-rated public schools, blue-ribbon private schools, and some of Pennsylvania's top colleges and universities. Area school districts are consistently ranked in the top 20% of Pennsylvania. With affordable homes—a composite cost of living index of 99.7, compared to 126.5 in Philadelphia—it's a great place to grow a career and family.
Listed among Forbes.com "America's Most Livable Cities," and ranked in U.S. News & World Report's "Best Cities to Live," we are a two to three hour drive away from New York City, Philadelphia, Pittsburgh, Baltimore, and Washington, D.C.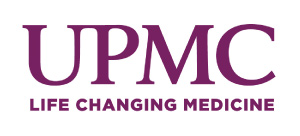 PI147531565
Apply Here
About the Company
PinnacleHealth is the leading hospital and healthcare system in central Pennsylvania, offering services from prenatal to geriatrics. PinnacleHealth is a pioneer not-for-profit healthcare system, dedicated to providing and improving the health and quality of life for the people of Central Pennsylvania since 1873. A proven leader in medical innovation, PinnacleHealth offers a wide range of services from primary care to complex surgeries. Our healthcare network includes four campuses (Community, Harrisburg, West Shore and Polyclinic) as well as medical services such as family practice, imaging, outpatient surgery and oncology at multiple locations throughout the region.
COMPANY DETAILS
INDUSTRY
Other/Not Classified
WEBSITE
http://www.pinnaclehealth.org/