Sonographer, UPMC Memorial
Job ID: 462706980
Status: Part-Time
Regular/Temporary: Regular
Hours: every other weekend 7a-7p, with additional 12 hour
Shift: Weekend
Facility: UPMC Pinnacle Memorial
Department: Ultrasound
Location:1701 Innovation Drive, York PA 17404
Union Position: No
Salary Range: $26.14 to $39.91 / hour
Description
Purpose:
Performs imaging procedures at a technical level not requiring constant supervision. Competently performs a variety of technical procedures that require independent judgment, ingenuity and initiative to apply prescribed ionizing radiation for diagnostic purposes.

Responsibilities:
Assists physicians with invasive procedures as necessary and adheres strictly to the universal protocol standards.
Ensures all exams within his/her area of responsibility are properly coded and tracked through RIS system, all exams are properly networked to ISITE for archiving and interpretation, and all charges are adequately entered for the exams performed.
May be responsible for High Level Disinfection of devices, supplies and/or equipment
Demonstrates the ability to communicate instructions to patients in a clear and concise manner and explain procedures to help allay the patient's fears and solicit their cooperation.
Identifies all patients properly by using two patient identifiers and utilizes universal protocol when performing procedures. Reviews patient history and assesses physician orders, applying specific departmental protocols for optimal results in the acquisition of data. Documents patient history in electronic record as required.
Performs a variety of technical ultrasound procedures, correlating appropriate patient history, laboratory data, and physical findings, for the purpose of assisting in a patient's medical diagnosis under the direct supervision of a physician.
Demonstrates a strong ability to interact with both patients and co-workers, while displaying a high level of caring, listening, dignity and respect. Able to work as team member within the department and all other departments to expedite patient care efficiently.
Utilizes appropriate ultrasound instrumentation for procedures and demonstrates knowledge of equipment operations, applications and scanning techniques resulting in optimized image data/documentation. Completes procedures according to protocol.
Obtains appropriate image documentation of cross-sectional anatomy in all body planes demonstrating anatomy, anatomical relationships and ultrasonic characteristics of normal and abnormal tissues and obtains and correlates ultrasonic measurements of structures/organs with data charts, anatomical normal measurements and computer data programs, where applicable.
Qualifications
Completion of formal training in an Ultrasound program accredited by the Commission on Accreditation of Allied Health Education Programs (CAAHEP) required.

Licensure, Certifications, and Clearances:
RDMS Registered required. CPR or BLS preferred. CPR required based on AHA standards that include both a didactic and skills demonstration component within 30 days of hire.

Clearances must be dated within 90 days BLS must be acquired within 12 months

Basic Life Support (BLS)
Basic Life Support (BLS) OR Cardiopulmonary Resuscitation (CPR)
Registered Diagnostic Medical Sonographer (RDMS)
Act 33 with renewal
Act 34 with renewal
Act 73 FBI Clearance with renewal
UPMC is an Equal Opportunity Employer/Disability/Veteran
Key Words:
Sonographer, Ultrasound, RDMS


About UPMC Pinnacle
UPMC Pinnacle is a nationally recognized leader in providing high-quality, patient-centered health care services in central Pennsylvania and surrounding rural communities. The not-for-profit system cares for more than 1.2 million area residents yearly, providing life-saving emergency care, essential primary care and leading-edge diagnostic services. The UPMC Pinnacle health system includes seven acute care hospitals with 1,161 licensed beds, over 160 outpatient clinics and ancillary facilities, more than 2,900 physicians and allied health professionals, and approximately 11,000 employees. It is a health care hub serving Dauphin, Cumberland, Perry, York, Lancaster, Lebanon, Juniata, Franklin, Adams and parts of Snyder counties.
About South Central Pennsylvania
Features both rural and suburban living and boasts an abundance of sports, arts, cultural events, and entertainment. Close to historically significant areas such as Gettysburg and world-famous Hershey Park and Hershey's Chocolate World.
Offers top-rated public schools, blue-ribbon private schools, and some of Pennsylvania's top colleges and universities. Area school districts are consistently ranked in the top 20 percent of Pennsylvania. With affordable homes — a composite cost of living index of 99.7, compared to 126.5 in Philadelphia — it's a great place to grow a career and family.
Listed among Forbes.com "America's Most Livable Cities," and ranked in U.S. News & World Report's "Best Cities to Live", we are a two to three hour drive away from New York City, Philadelphia, Pittsburgh, Baltimore, and Washington, D.C.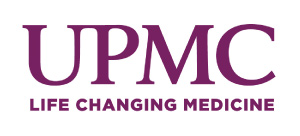 PI130946990
Apply Here